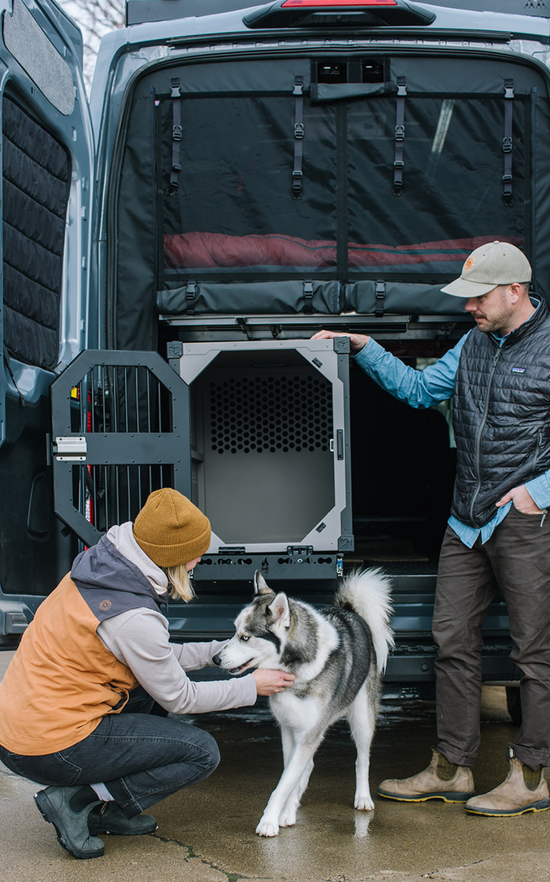 Durability & Longevity
Our indestructible dog crates feature a professionally welded internal tube frame made of aircraft-grade aluminum, making our products the safest dog kennel for travel on the market and the only lightweight aluminum crate that has been crash-tested by the Center for Pet Safety.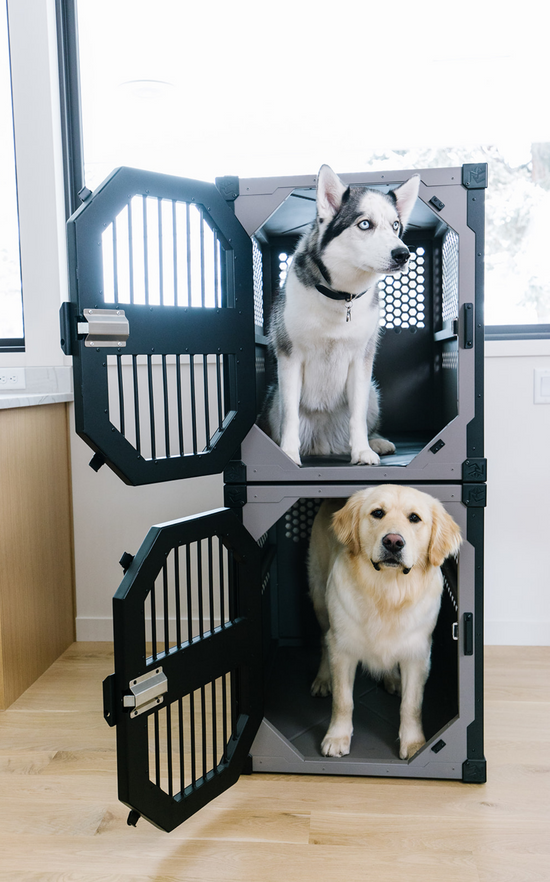 10 Year Guarantee
We build the strongest dog crates on the market and we stand behind them. All Rock Creek Crates come with a 10 year limited warranty that covers the parts and manufacture of the crate.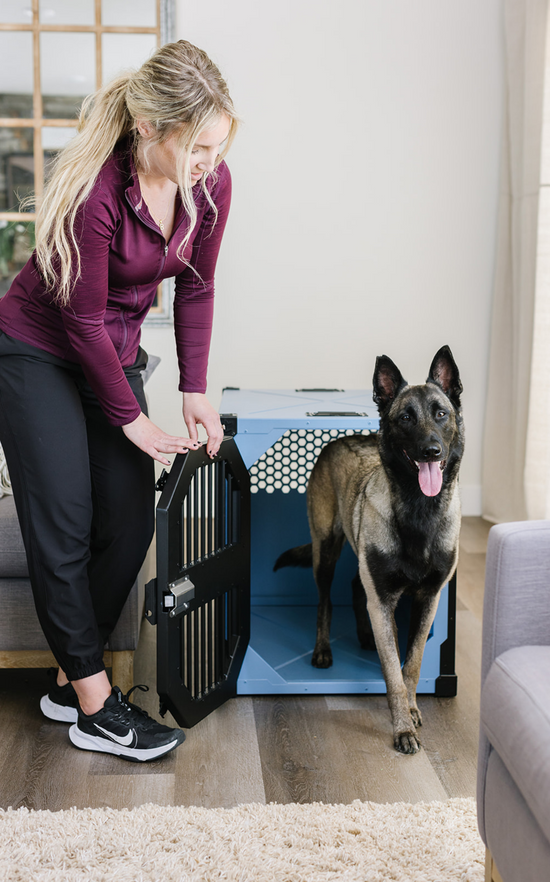 Escape-proof
We have specifically designed our dog crates for dogs who struggle with separation stress, or for furry Houdinis who have broken other crates. A RCC can provide your pup with a safe place to rest, nap, play with his toys, and sleep while you are away. Our internal frame provides strength like no other dog crate on the market. For dogs with crate anxiety we recommend adding a door guard.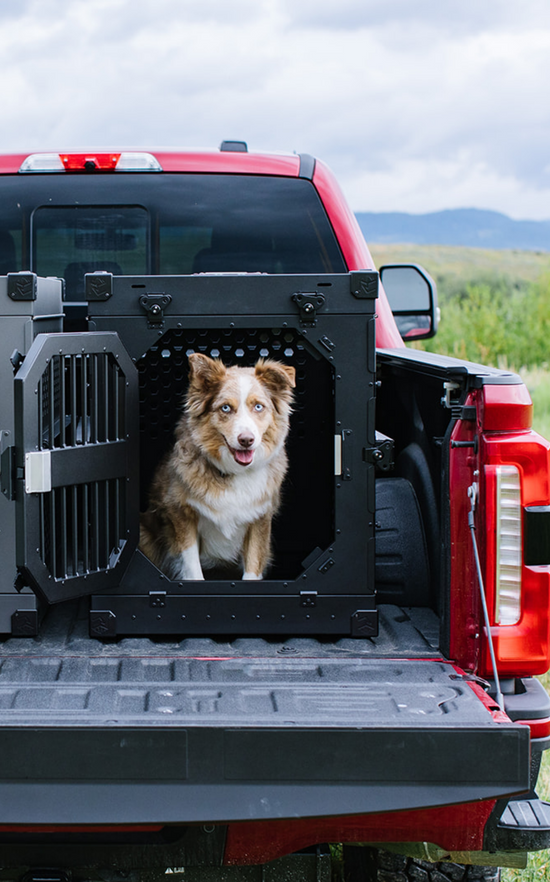 Crash-tested Safety
Rock Creek Crates are the first and only aluminum dog crates to pass crash testing with the Center for Pet Safety. Our medium crate received a five-star crash test rating – the highest possible – the first time it was tested. To learn more about crash testing click here.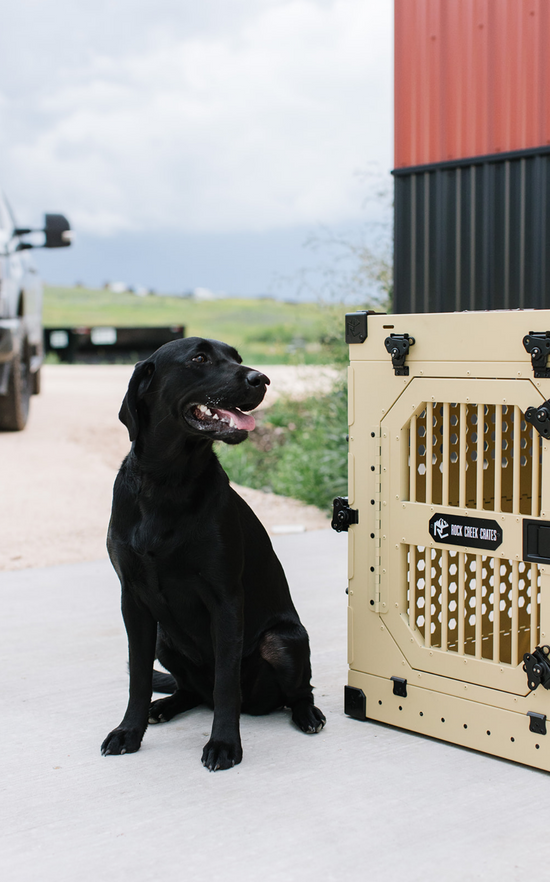 Made in the USA
All of our crates are made in USA with US and global materials.