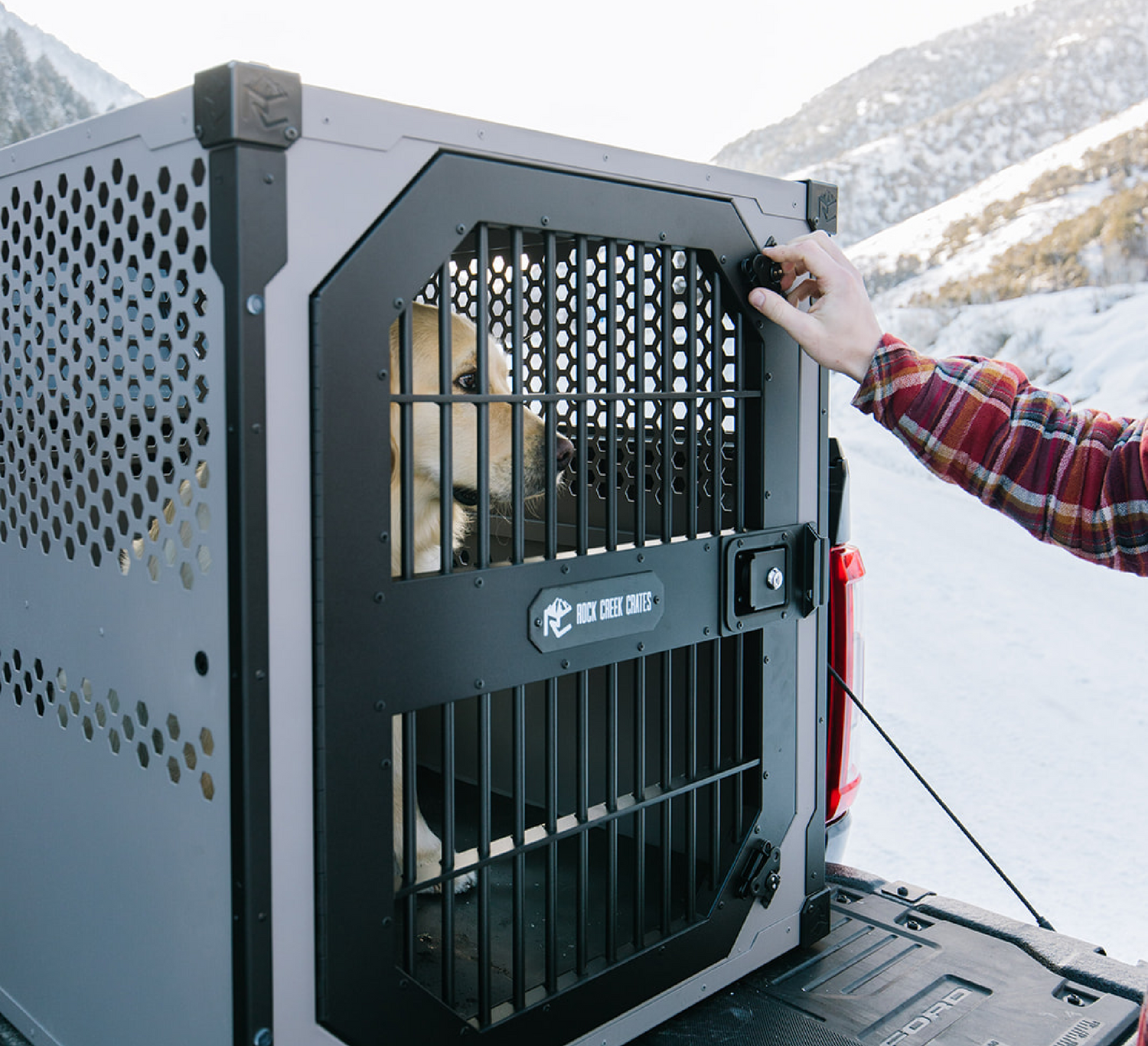 Why is Crash Testing Important?
Car accidents happen all too often: 13 car crashes occur every minute in this country, according to theU.S. Department of Transportation. If you are driving with your dog in the car, and your furry friend is not safely secured, the risk of injury to both of you increases if you wind up in an accident. Not only can an unsecured dog become severely injured in a car accident – during a crash, an unrestrained animal can also fly through the air, becoming a projectile capable of striking and injuring a human passenger. Even if your dog weighs only ten pounds, if your car crashes while you are going 50 mph, your dog could become 500 pounds of force, which could do significant and severe damage.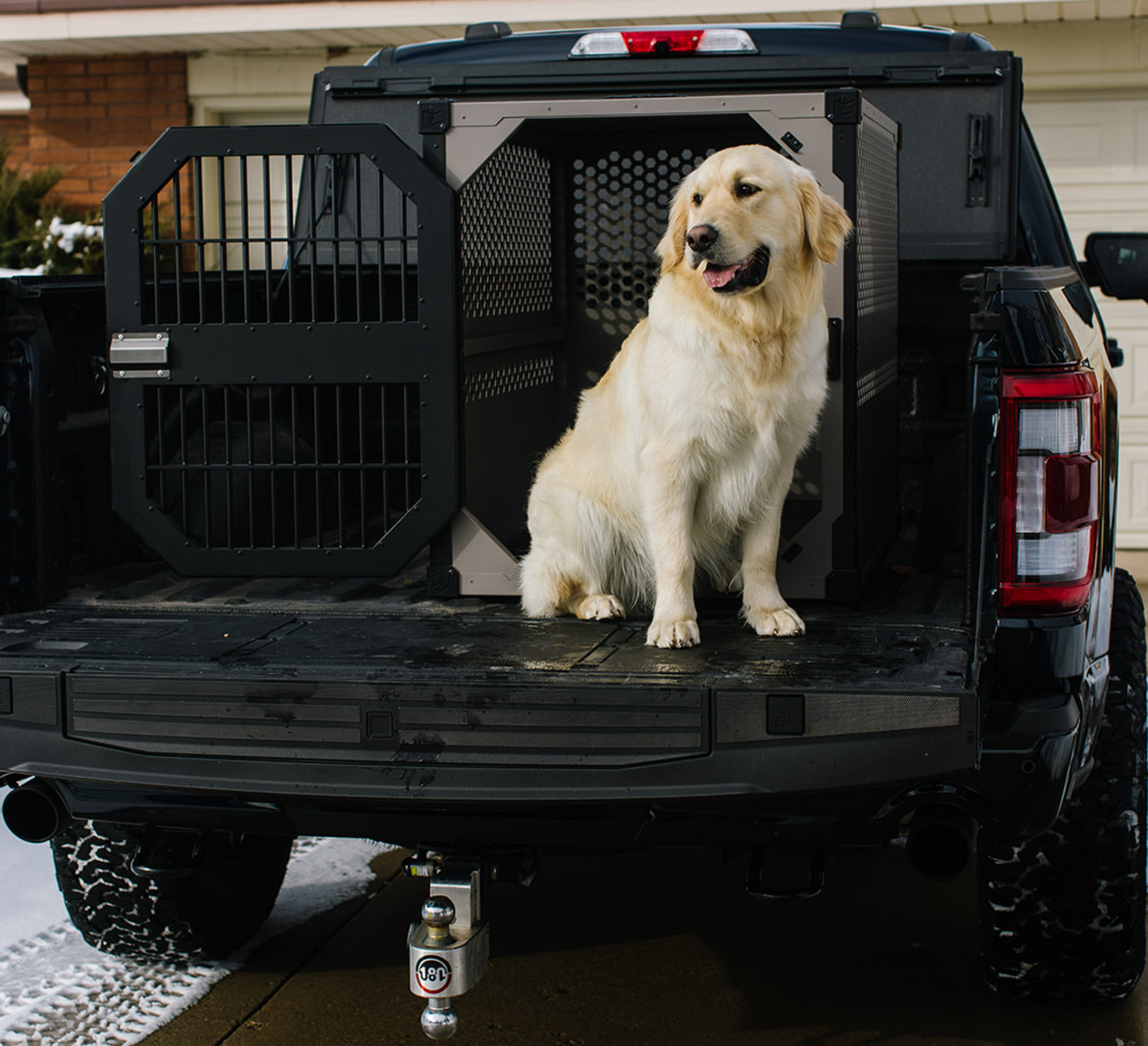 An unrestrained dog is a safety risk during and after a crash
Even if your dog survives a crash and does not hit you or another human passenger in the course of the accident itself, an unrestrained dog can still cause safety issues after a crash has concluded. If your dog escapes your vehicle after the accident, they could be hit by a car or even cause another crash. If you are injured during the crash, your dog may attempt to defend you from first responders and emergency personnel, blocking their access to providing you with medical attention (even if your dog does not have a history of aggressive behavior, their fear response could be triggered in such an extreme situation).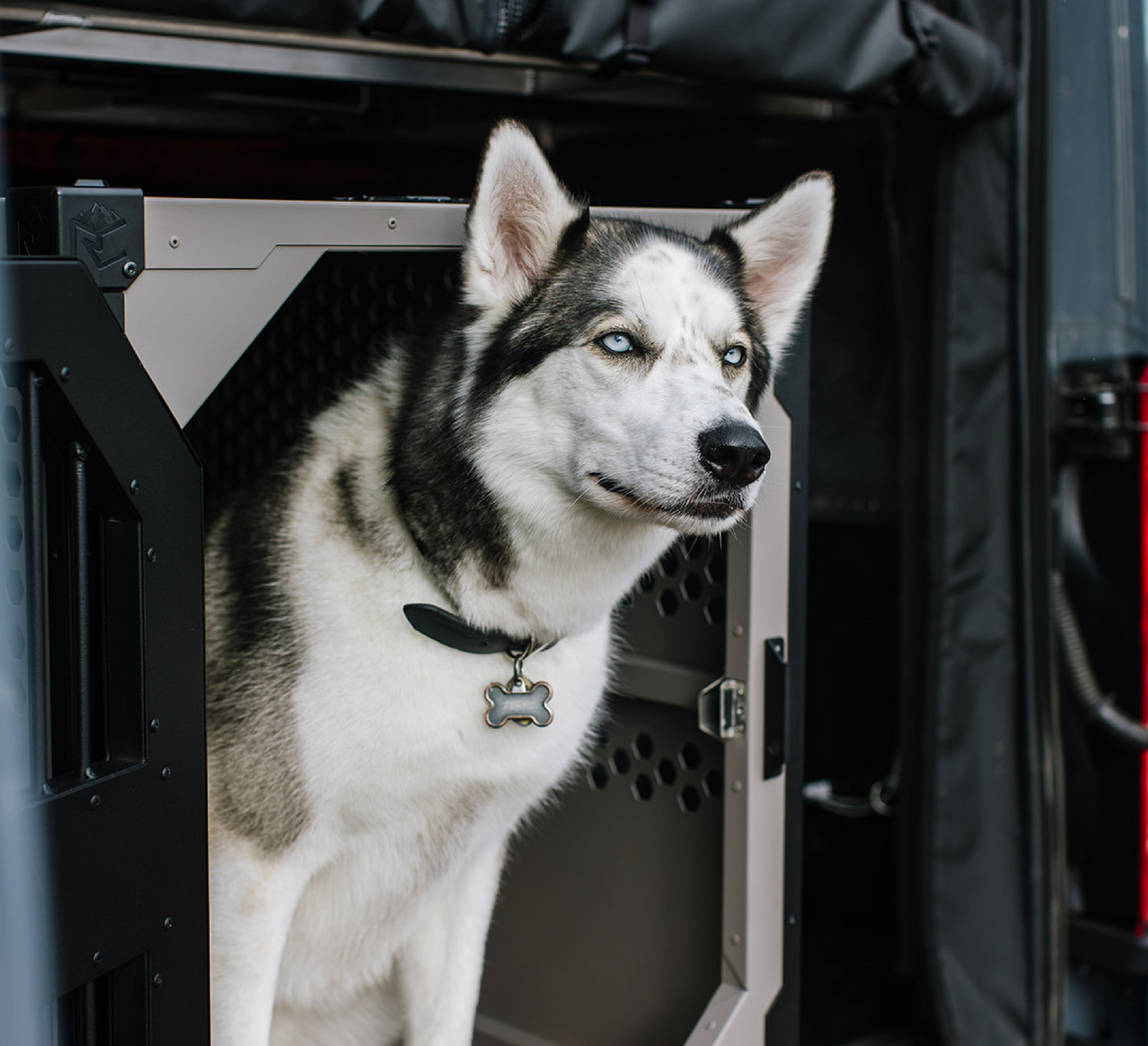 The ASPCA recommends securing all dogs in travel-rated crates
These safety risks are the main reason the American Society for the Prevention of Cruelty to Animals (ASPCA) recommends securing all dogs in travel-rated crates or carriers while transporting your dog in the car. But even if you make sure your dog is in their crate, if the crate is not fully secured at its connection points within the vehicle, it could also cause damage in a crash. Secure, crash tested dog crates are essential to keeping both you and your pooch safe when going for a car ride.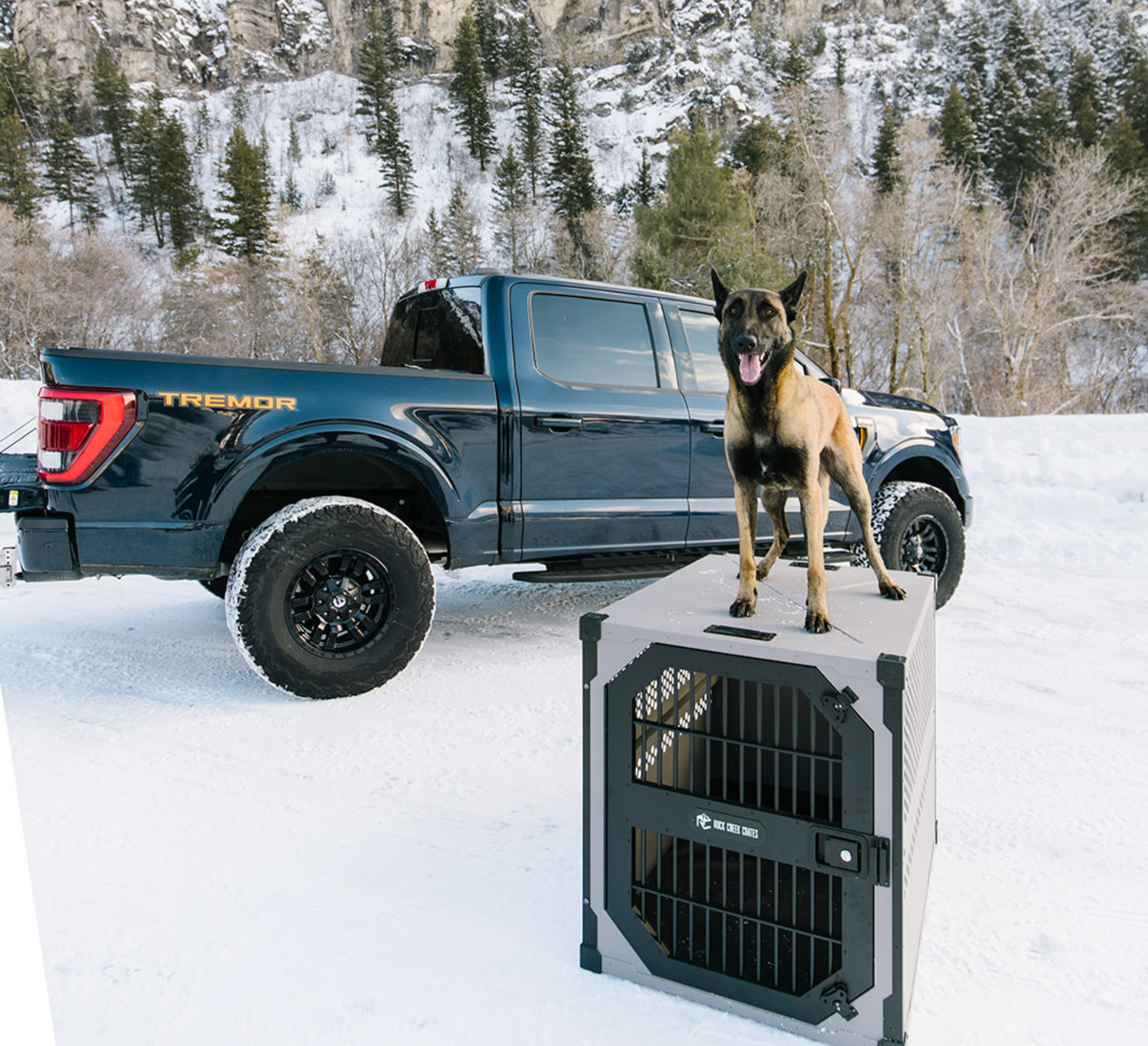 What is Crash Testing?
Crash testing is a process developed in 2015 by the Center for Pet Safety (CPS) in partnership with Subaru. To crash test a dog kennel for travel, CPS examines the safety, structural integrity, and crashworthiness of dog crates. The testing is performed at the MGA Research Corporation's sled test facility in Virginia (the same facility Subaru uses to crash test their vehicles!).
Dog test dummies of varying sizes and weights are placed inside the testing crate, which is then slammed with a G-force amount equivalent to a motor vehicle accident.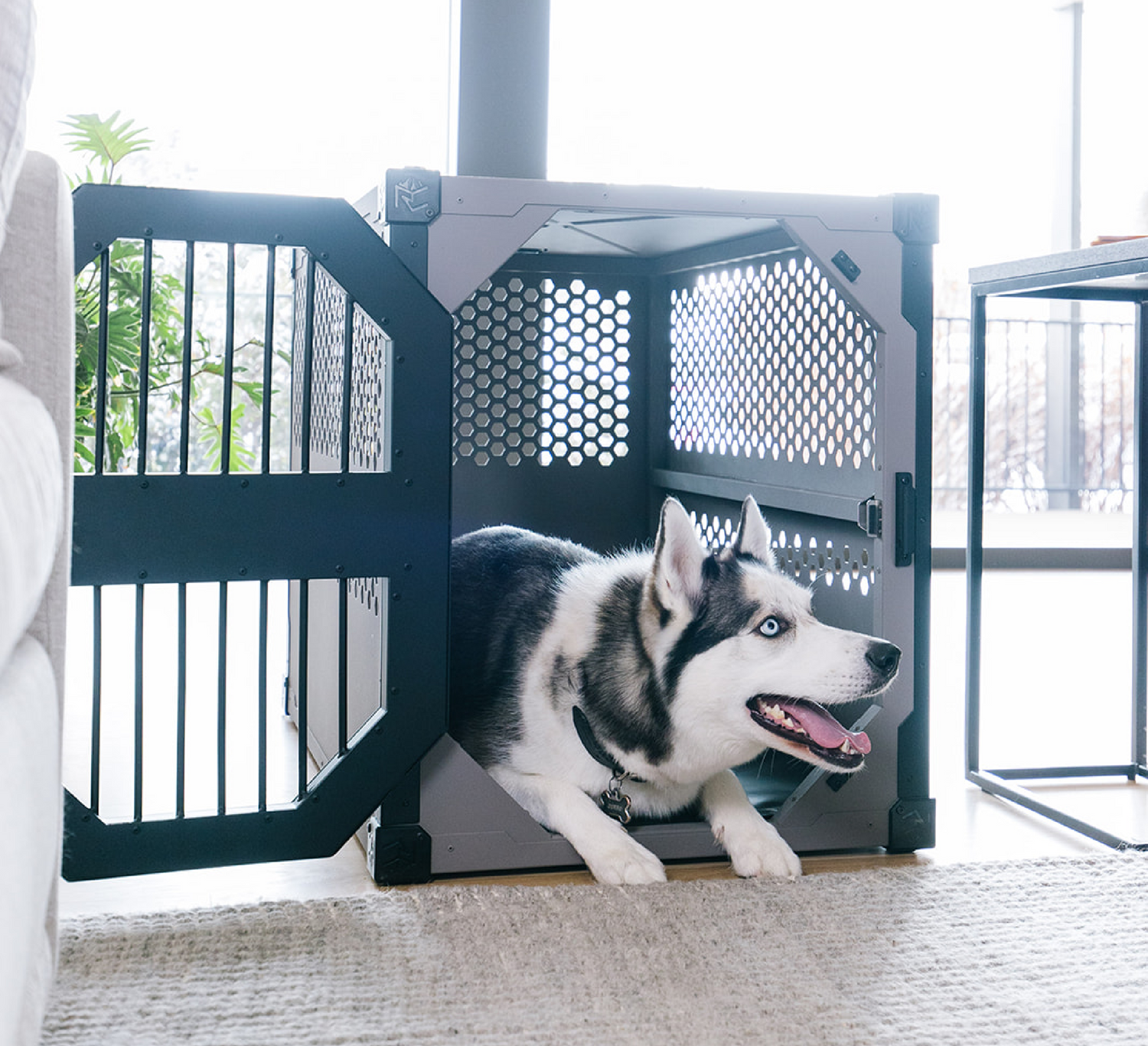 The Crate is Evaluated Based on the Following:
How well the crate maintained its structural integrity, i.e., if it broke, split, crumbled, bowed, deformed, or otherwise changed shape during the course of the crash simulation 
If the crate remained secure, i.e, if its restraints held it in the same place throughout the test and it did not break free and strike other parts of the car 
If the crate still functioned after the test, i.e. if the door still opened properly, the locking system still worked, etc. 
Perhaps most importantly, whether or not the dog test dummy was contained by the crate throughout the "crash," – i.e., whether or not the dog remained safely in their kennel and did not become a projectile capable of harming human passengers and themselves, or whether or not the kennel contained them securely so that they did not escape and become a safety risk after the crash had concluded 
A Bias-free Process
CPS, Subaru, and the MGA Research Corporation are not connected to any of the manufacturers of the dog crates they crash test, including Rock Creek Crates. CPS conducts their crash testing in a third-party manner to remove biases and ensure test validity and reliability.
Our Crash Tested Dog Crates
Rock Creek Crates are the first and only aluminum dog crates to pass the CPS crash test. Our medium crate received a five-star crash test rating – the highest possible – the first time it was tested. Most crates require multiple tests to receive a rating, but our aluminum dog crate's toughness and durability were apparent enough after one test to not require follow-up testing. Note, a 50-pound test dog was used to test our medium crates. Click here to read the press release from the CPS.
Our Large Crate has been Tested 3 Times
Our large crate has been crash tested three times, but, unlike the medium-sized crate, it did not receive five stars. During its most recent test, its door remained closed and functional, and it still safely contained the 75-pound test dog, but a few rivets popped out on the back panel and a d-ring failed. We have continued to improve and make adjustments to the large crate since the latest crash test.  
We used Vehiclex ratchet strap tie-downs and secondary door closures in all of the crash tests for our aluminum dog crates. Our XL- and XXL-sized crates have not yet been officially tested by CPS, though it should be noted that they feature the same internal aluminum structural design as our large and medium-sized crates, which have been tested.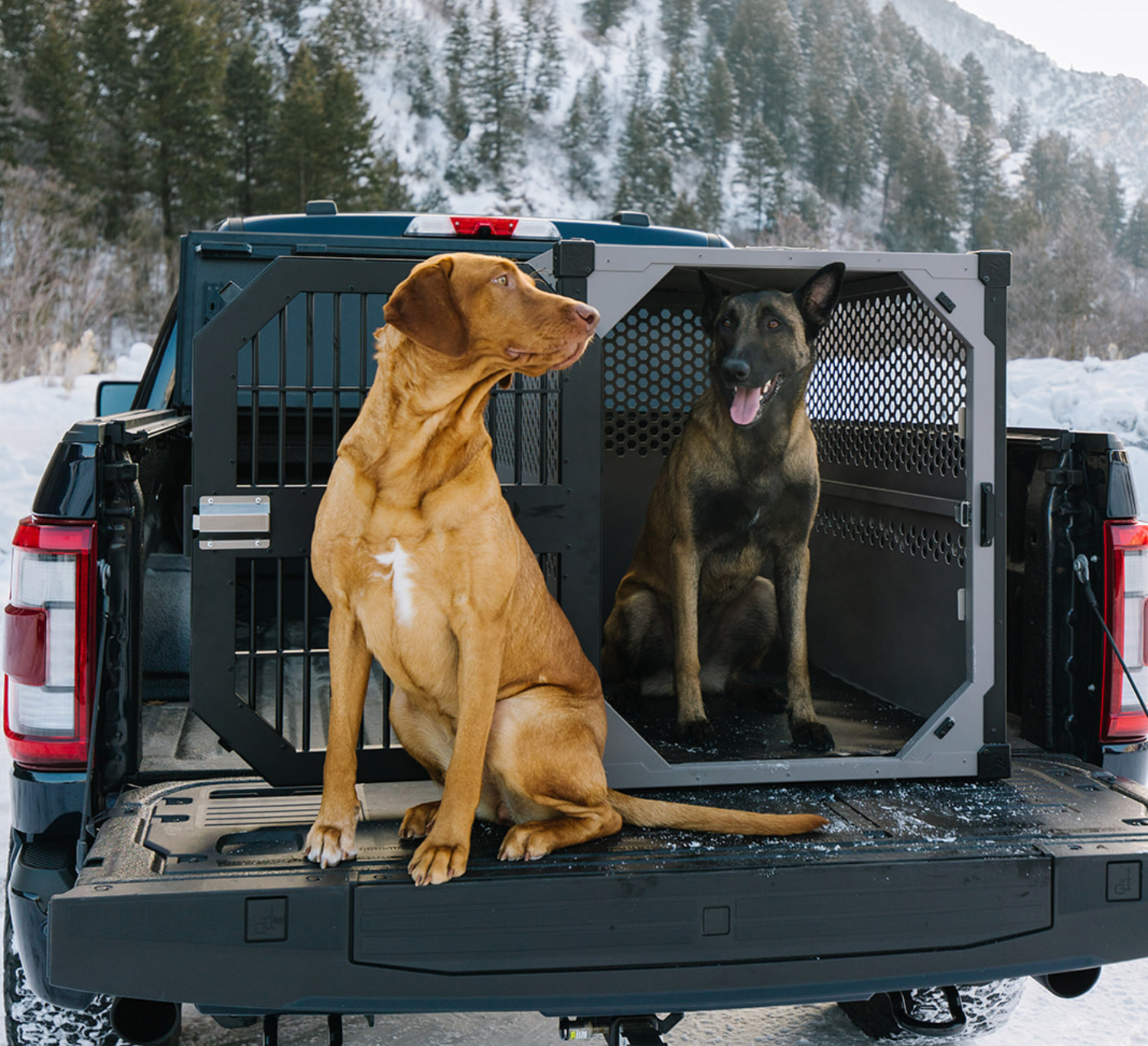 Our New Crate Design
With our new crate design, all of our crates sizes have remained the same. They incorporate the same distinctive welded aluminum frame that sets Rock Creek Crates apart in terms of strength, structural integrity, and durability. Additional safety features we have added to the new crate design include beefing up the crate doors to make them stronger, adding a more secure door latch, and standardizing the incorporation of secondary butterfly latches on all crate doors. We have also updated the external ventilation design to be compatible with many of our new crate accessories.  
We have not yet completed the process of crash testing our newest stationary crate design, which takes time and money, but we are committed to continuing to produce crash tested dog crates and providing you with the most accurate information regarding our products' safety. Feel free to contact CPS if you have any questions about crash testing or want to learn more about our processes.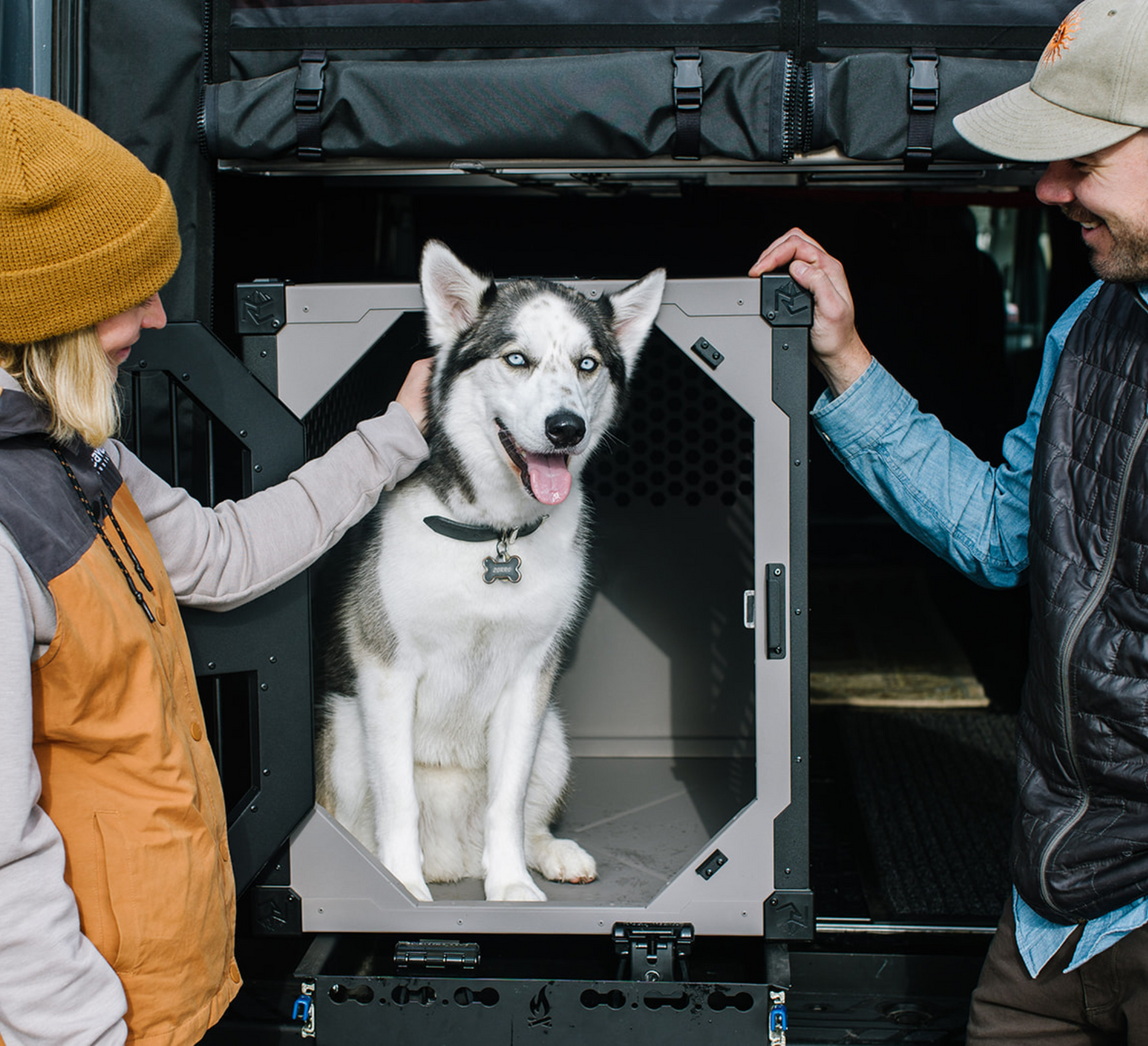 The Collapsible Crate
The RCC Collapsible Crate has not been crash tested and, by nature of design, does not incorporate the same internal welded structure as the Stationary crates. We believe dog owners are the best stewards of their dogs and can make the appropriate decisions for their individual needs.
Disclaimer: Although we do all that we can to improve both pet and human safety through our elite dog crate design, Rock Creek Crates cannot prevent and is not responsible for injury or death of a human or animal in the event of a vehicle accident. Note: the RCC Collapsible Crate has not been crash tested and, though safer than traveling with an uncrated dog, does not have the structural integrity of the Stationary Crate.