The Beginning
Tough crates don't build themselves. After decades of frustration with low-quality plastic crates, Jed Packer, long-time dog breeder and kennel owner, was fed up. With a passion for dogs and their well-being, and his 100-acre Utah ranch with a river running through it could be described as "Doggy Paradise." He knew his dogs deserved better when it came to their kennels than shoddy, cheap plastic that cracked and broke easily. Jed and his partner Mike founded Rock Creek Crates in 2014. with the mission of bringing strength, safety, and innovation to the world of dog crates.
2020
In 2020, Rock Creek Crates officially became a generational family business when Jed's daughter, Chalyce Carlsen, and son-in-law, Shawn Carlsen, bought the company. With years of experience at one of the world's largest roller coaster companies Shawn has a one-of-a-kind passion for elite design, and Chalyce grew up raising dogs with her dad. They knew the combination of their skills – engineering know-how and dog know-how – could take Rock Creek Crates to the next level.
Today
Today, Rock Creek Crates remains a small, family-owned business whose main focus is continuing to produce good, honest products for good, honest people. All of our crates are made right here in the USA.

At Rock Creek Crates, we understand the value dogs bring to our lives and they deserve the very best. Everything we do is geared toward quality, creativity, safety, and adventure. We work to bring you products that are built to be amazing – just like the dogs who use them.
We Value Customer Satisfaction
We strive to exceed customer expectations, offering exceptional products and personalized support.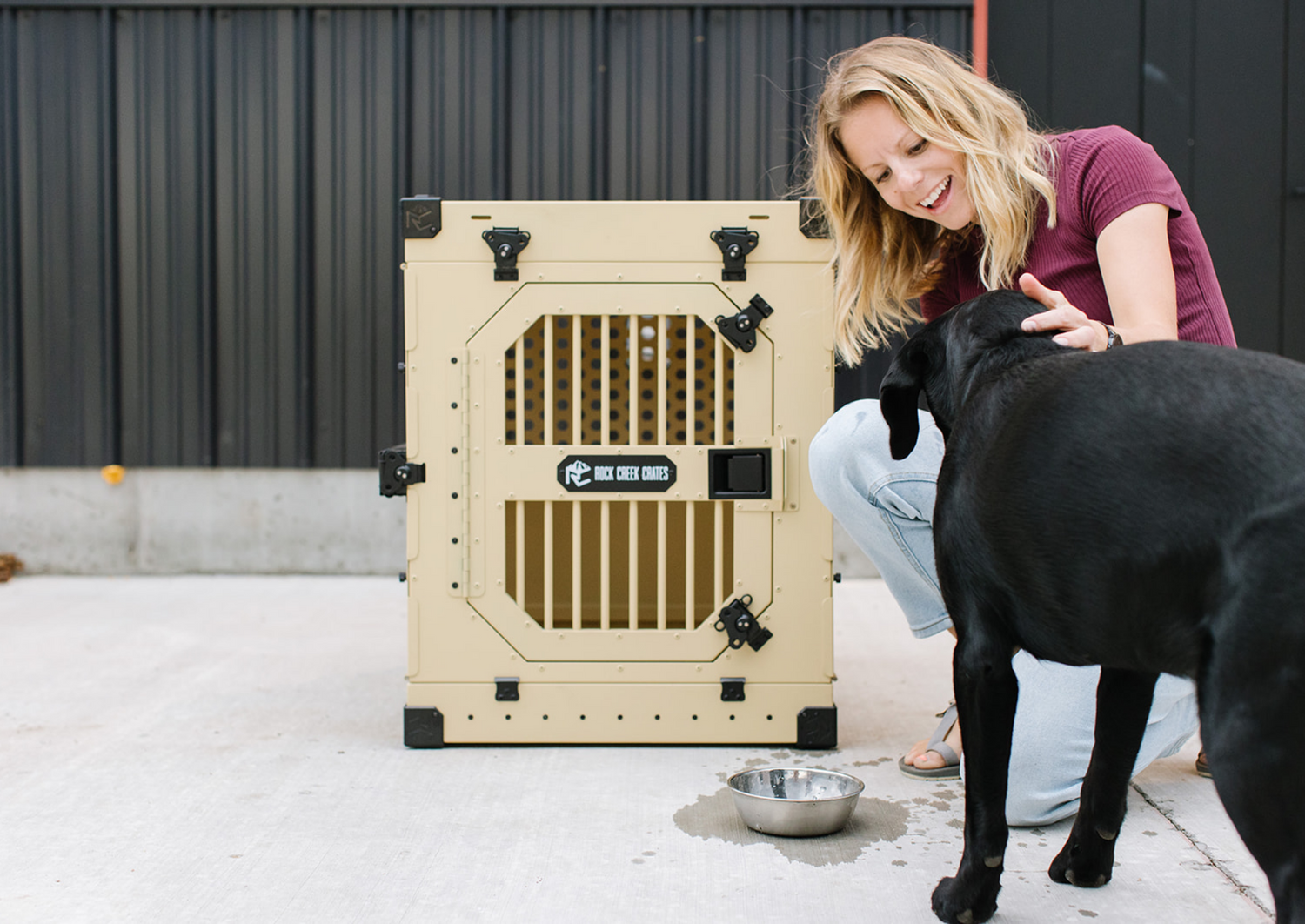 "Every time I called the owner answered"
"Every time I called the owner answered, he was very helpful in answering my questions. We had the way the door opening switched, they did not charge us for this. It is so nice to work with such a well run small company!"
"The owner is a person of integrity"
"Product was exactly as described on website. It's a great product that is well made, with great customer service, the owner also is a person of integrity!"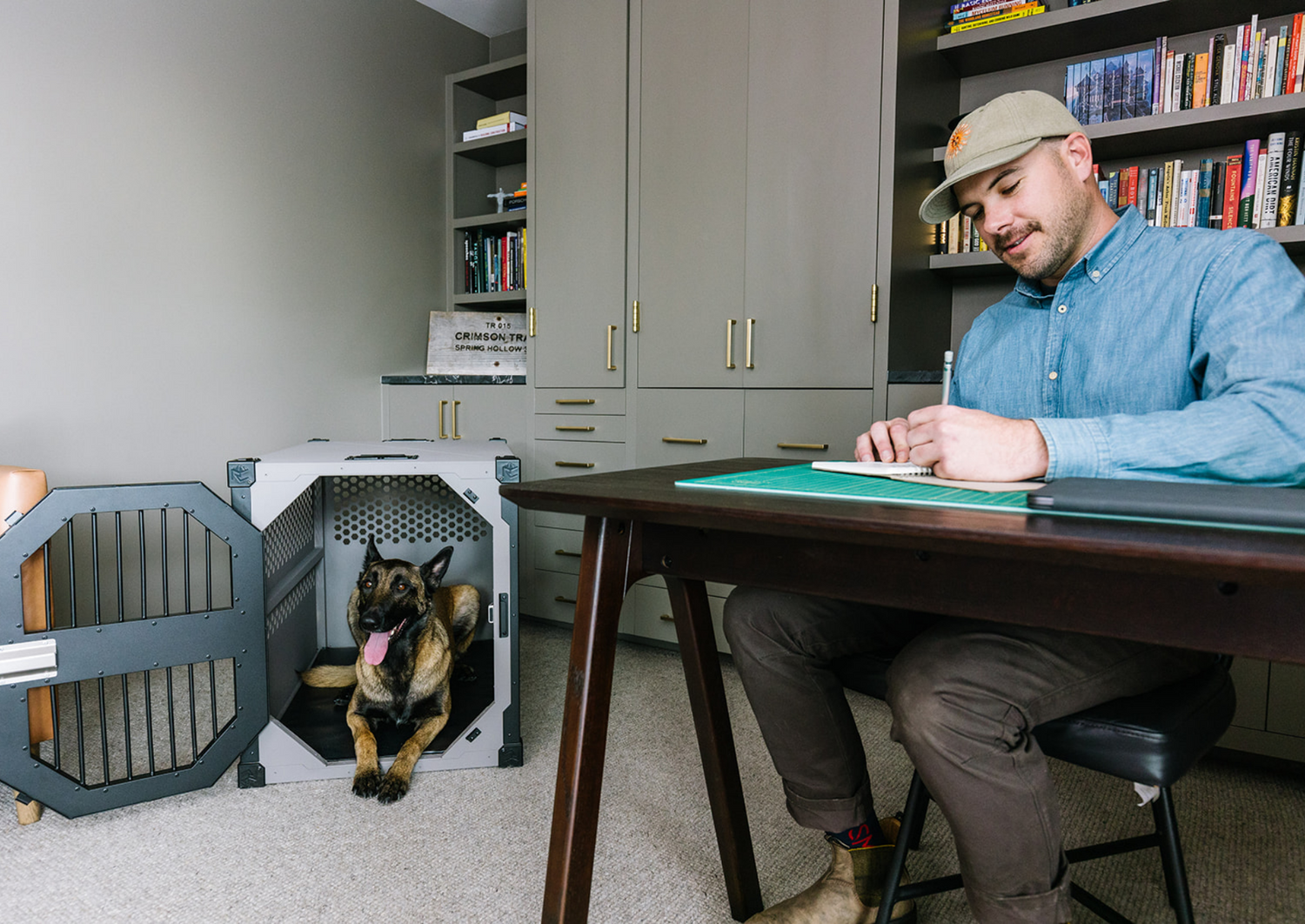 "Great company & Great Quality crate!"
"I had a wonderful experience ordering from Rock Creek Crates, they were super friendly kept in communication about my order! The crate I received is just as advertised, extremely sturdy and safe for my dogs traveling in the car, the latches on the door give me an extra piece of mind if we were to get in an accident. My pups are calm and relaxed inside the crate. I highly recommend this brand!!"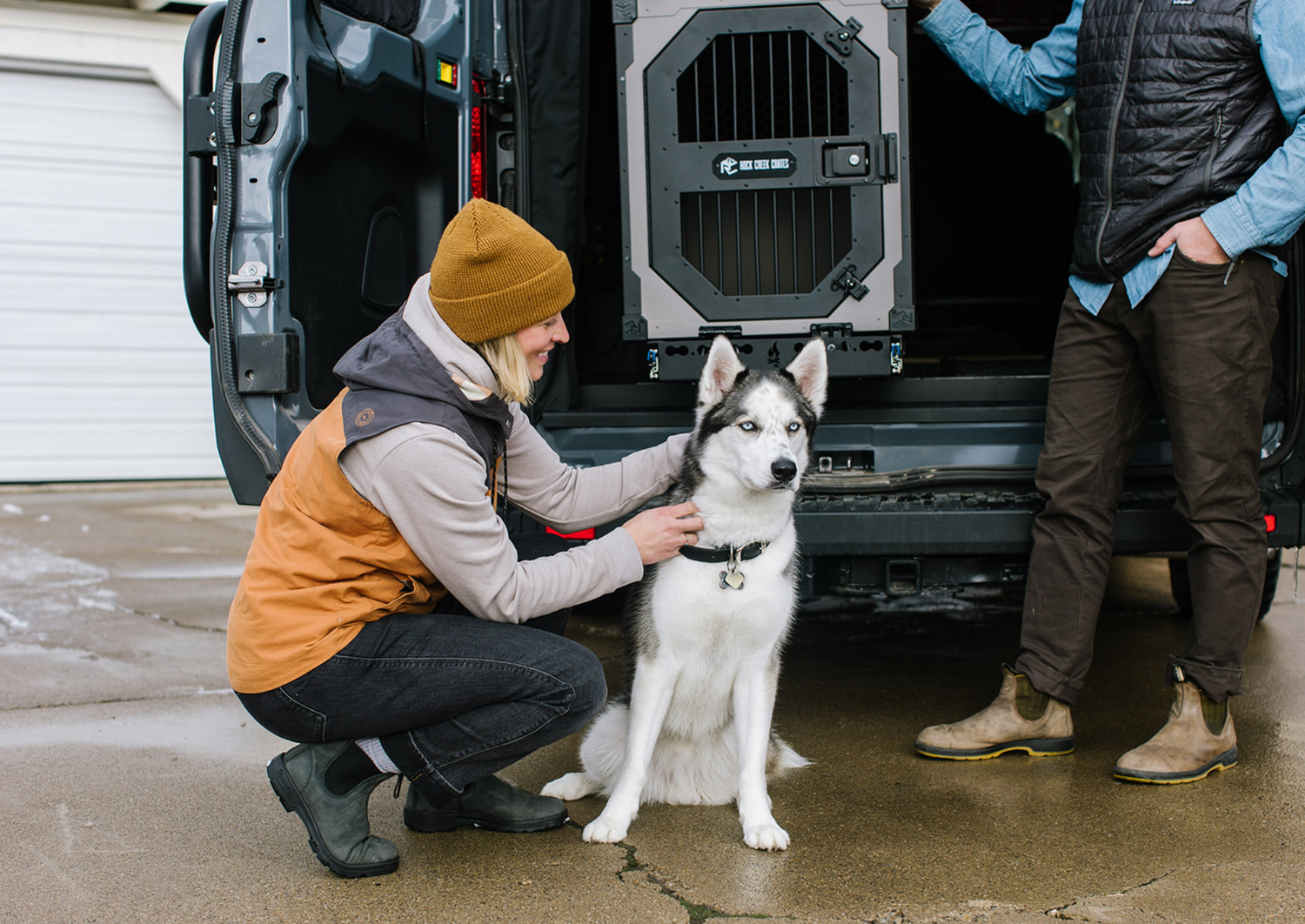 "This is my favorite crate ever, and the company is first class."
"This is my favorite crate ever, and the company is first class. I also got a call from the company letting me know the status of the delivery time as they had to order another door. I asked them to put one left opening and one right opening due to the configuration of my RV interior and exterior door openings and they did it perfectly. I am thrilled."
That's why we take pride In offering you the alpha of dog crates
Aircraft-grade Aluminum

Escape Proof

Internal Welded Frame

Easy to Carry

Stackable Corners

Ships Fully Assembled

10-Year Warranty

Crash-Tested Safety

Easy to Clean

Proudly Made in the USA
Really want to know us? Watch the video below.